General and Cosmetic Dentistry in Monterey, California
Mission Statement: We as a team, headed by James S. Oh, DDS are committed to providing a lifetime of optimum oral health care to our patients and strive to foster patient relationships based on mutual trust. Within our team we work interdependently to achieve excellence. We recognize the individual needs of our patients and strive to demonstrate empathy and compassion in a caring environment. We believe in growth, evolving with new technologies, and precision in order to provide optimum treatment with longevity in mind.
Patients will be at ease knowing that their care will be administered with a sense of caring, comfort, and kindness. Even a subtle change in your smile helps you to project an image of self-confidence and high personal esteem. When you feel good about yourself, it shows in your appearance. Today's advanced techniques and materials can make a real difference, and the skill, experience and commitment of our practice in Monterey, California — using a unique combination of science and artistry — can literally redesign your smile.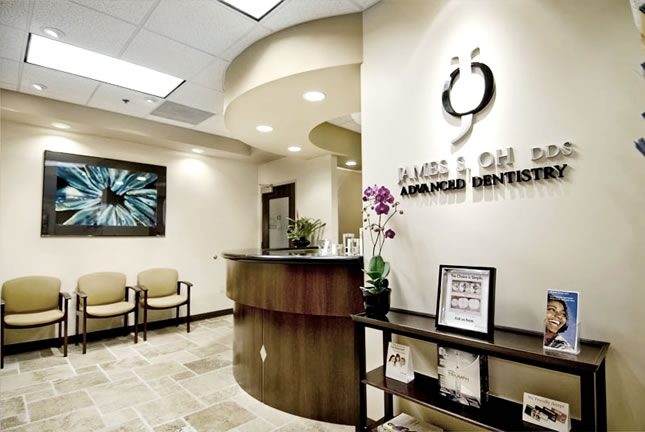 Dr. Oh can correct a wide variety of so-called "permanent" dental problems:
Missing teeth, gaps between teeth, general bite dysfunction
Chipped, cracked or worn teeth
Unsightly, stained, or washed-out fillings
Permanently stained or discolored teeth
Crooked or crowded teeth
Dr. Oh performs the following cosmetic dentistry procedures in Monterey, CA – and more!
If you are looking for a skilled yet gentle Monterey Dentist, our caring dental team is here to help! Here are links to some of our most popular services: Cosmetic Dentistry, Teeth Whitening, Dental Implants for missing teeth and Sedation Dentistry for a peaceful dental experience. So if you are looking for a Dentist in Monterey or the surrounding areas of Seaside, Pacific Grove or Carmel, call us today and see what a difference a beautiful, healthy smile can make.
Click here to see our reviews on Google
Click here to see our reviews on Yelp
James S. Oh, DDS
21 Upper Ragsdale Dr #160
Monterey, CA 93940
(831) 655-2222